The European Commission has just launched a
new call for Expression of Interest in order to address urgent unmet medical needs following the COVID19 outbreak
. This additional effort of 122M€ is meant to bring fast innovative and affordable solutions, in order to improve our common
level of preparedness against such pandemics
, notably through the use of health technologies. The NOBEL project, which has created an ecosystem for healthtech synergy in Europe, warmly invites its community to mobilize urgently and contribute to this new initiative against the coronavirus pandemic. In this article you will find all useful information to
apply to this 2nd COVID-19 call for EoI before June 11th
.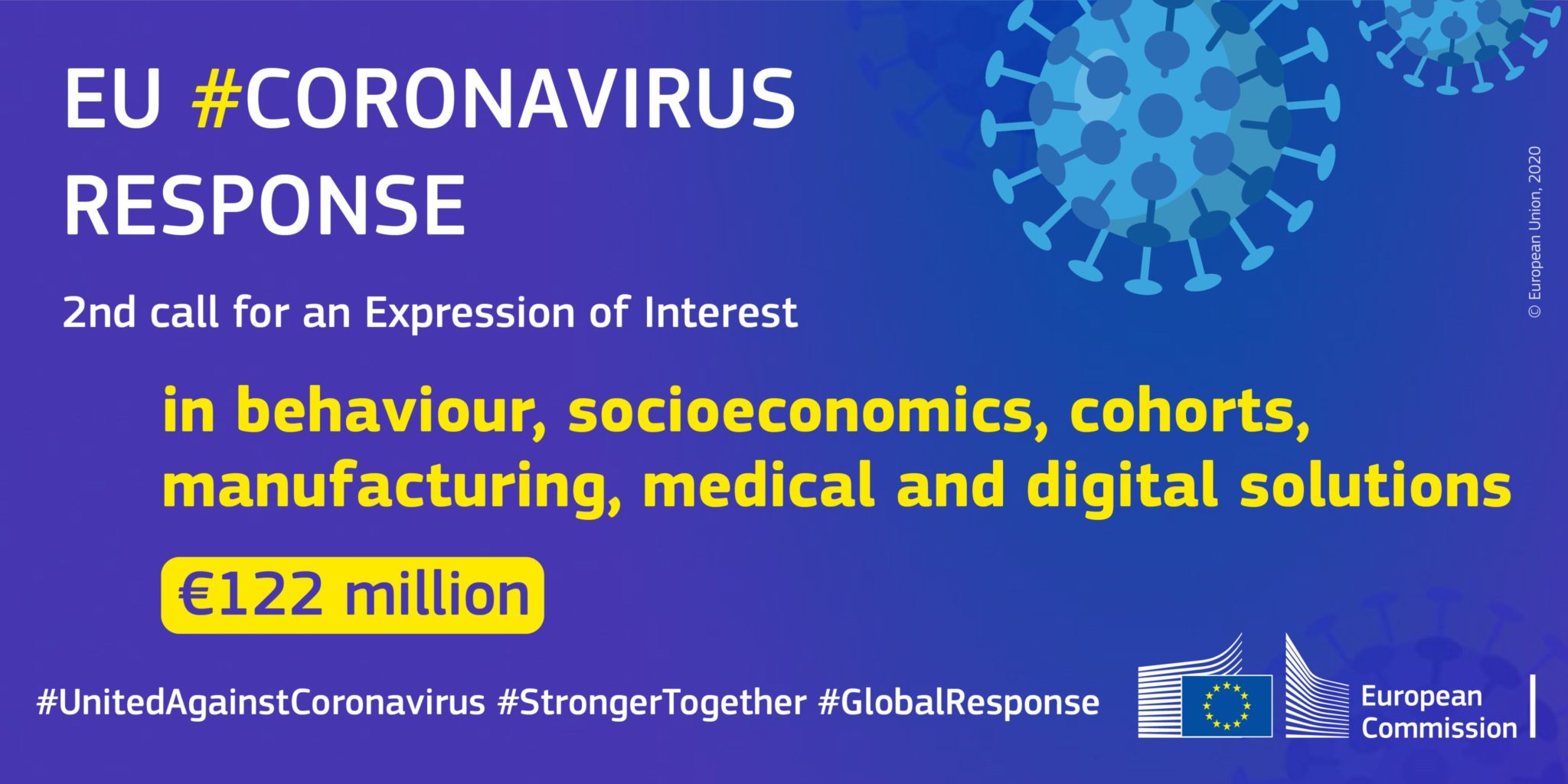 Budget & context
The Commission has mobilized another €122 million from its research and innovation programme, Horizon 2020, for urgently needed research into the coronavirus. The new call for expressions of interest contributes to the Commission's €1.4 billion pledge to the Coronavirus Global Response initiative, launched by President Ursula von der Leyen on 4 May 2020.
The new call is the latest addition to a range of EU-funded research and innovation actions to fight the coronavirus, including notably the 1st call for EoI, the recent IMI COVID19 call, the EIC accelerator initiative to support SMEs innovation against the coronavirus pandemic, etc. The 2nd E.C. Call for EoI complements these earlier actions to develop diagnostics, treatments and vaccines by strengthening capacity to manufacture and deploying readily available solutions in order to rapidly address the pressing needs. It will also improve understanding of the behavioural and socio-economic impacts of the epidemic.
Topics of interest for this 2nd COVID-19 call.
The new call will cover five areas with the following indicative budgets:
How to apply for this call?
Go and visit the dedicated page for the 2nd call for EoI on COVID19 on the Fundings & Tenders of the E.C. portal
Deadline for applications : June 11th 2020
IMPORTANT REMARKS
This call is not intended to support R&D to find new diagnostics, treatments or vaccines to fight against Sars-Cov-2 and COVID19, contrarily to previous initiatives
Early measurable impact should be delivered by the projects to answer this call, typically with positive effects and useful outreach in the next first months.
The threshold for evaluation will be stringent because we need even more excellence in this new phase of response against the pandemic.
This call is indeed very open for International cooperation with non-EU partners, being legal entities of third countries and/or regions (see in General Annex A), encouraging international collaborations for a more global answer against COVID19
Any difficulties to find your Partners for this call?
The deadline of June 11th is short and relevant with crisis management. Therefore we warmly encourage you to:
Looking for more in depth information about this call?
You should watch the replay of the recent information session about this 2nd Call for EoI given by the E.C. by clicking here. It is very practical and will probably answer your basic questions.
What is the NOBEL Project doing to help fighting COVID19?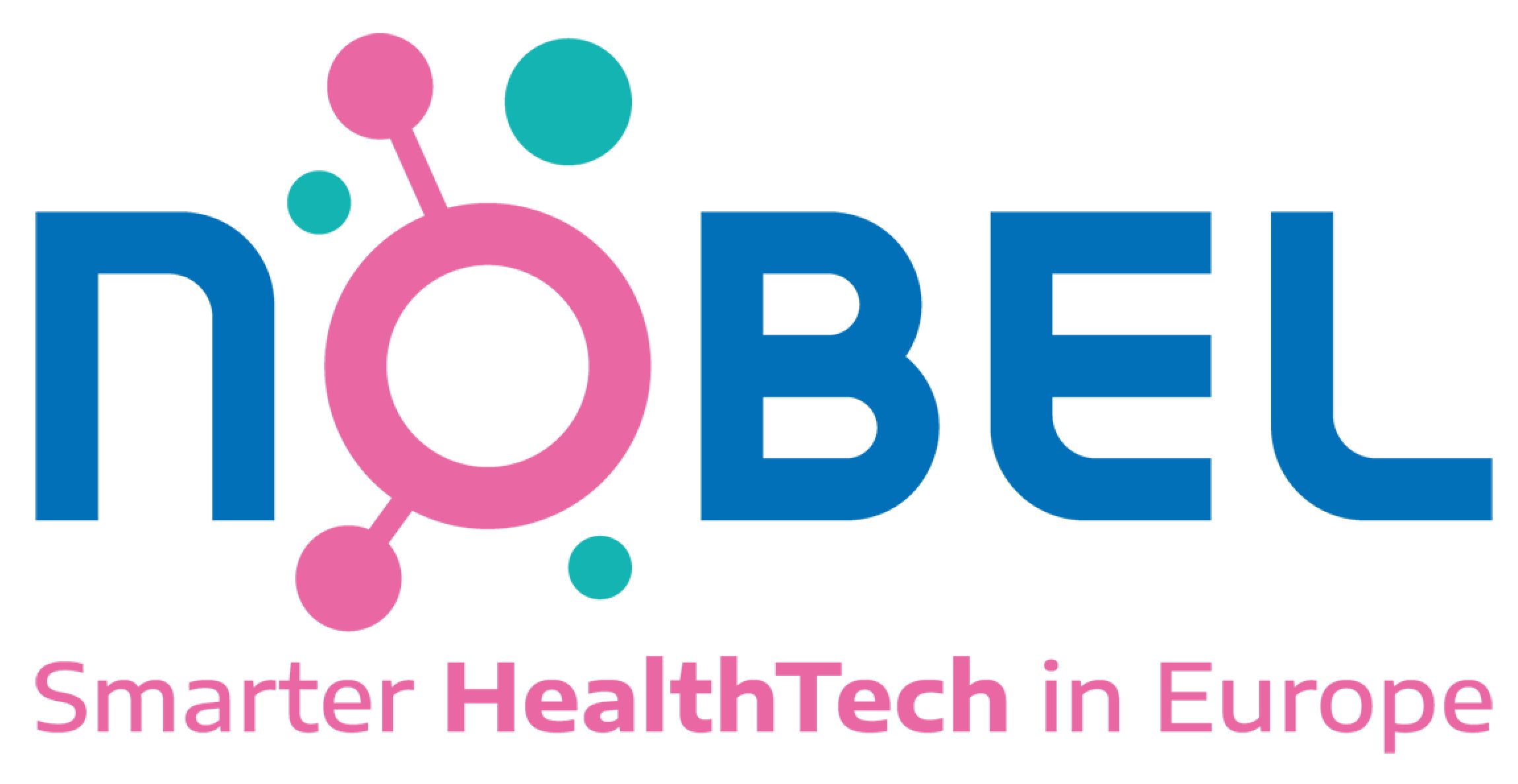 As a Coordination and Support Action dedicated to the convergence of emerging Health Technologies in Europe, the NOBEL Project is indeed mobilized during the pandemic and wants to bring its contribution. Please find an introductions our strategic vision on how HealthTech providers and decision makers may improve Europe's readiness to tackle future pandemics, notably by using the useful framework of the Continuum of Care, in the following article: "The protagonists of health technologies are preparing for the post #COVID19″
#GlobalResponse #UnitedAgainstCoronovirus #StrongerTogether