MedTech Week 2020 #MTW2020 takes place across Europe from the 12th. to 16th. of October 2020 for its 6th edition. It will highlight the value innovative MedTech delivers to patients, as well as to the wider economy. Like the past five years, n

ational associations and companies will hold activities in all Europe and beyond to illustrate their role in saving and improving lives, and enhancing sustainable healthcare systems.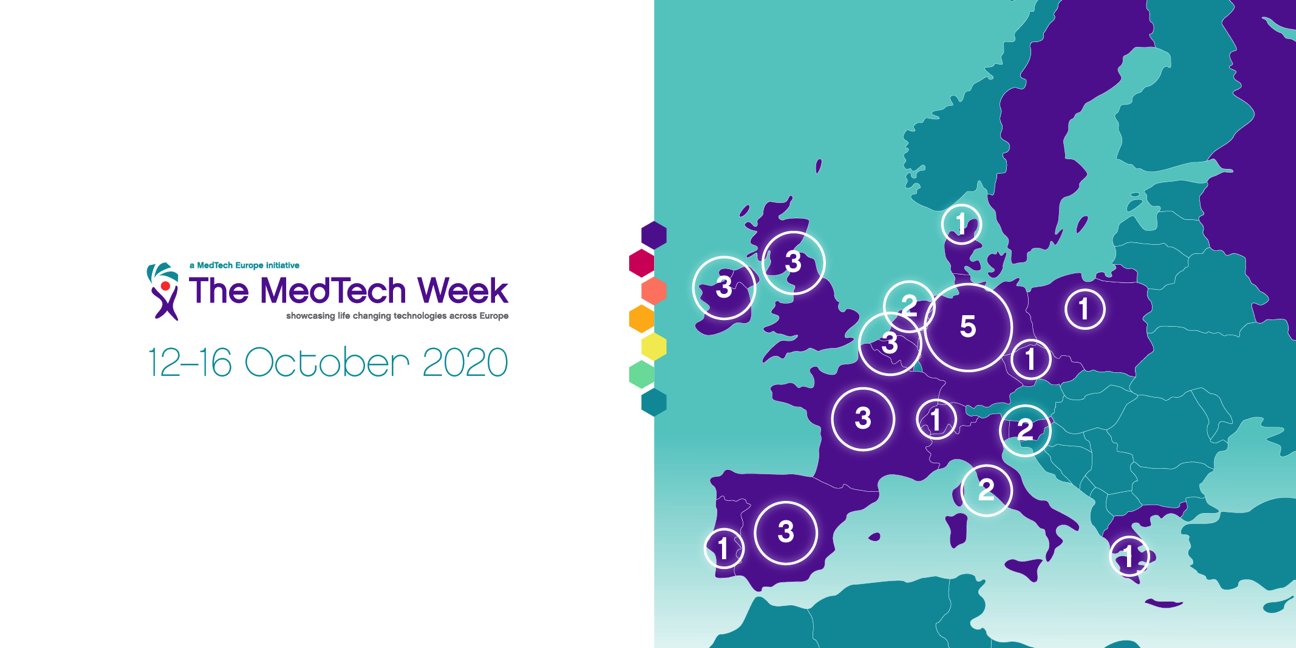 45+ activities in Europe & beyond: find yours!
From the 12th to the 16th of October 2020, online events on trending topics related to new innovative health technologies will take place, from the impact of MedTech in the fight against COVID-19 to drug-device combinations, or a webinar on how industry can boost innovation by collaborating with start-up companies. 
You will also find a lot of online resources in the perspectives & hot topics sections on the Medtech Week website.
Medical Technologies – Creating solutions for a healthier tomorrow
This year's edition promotes how new innovative health technologies create solutions that:
Help PEOPLE, by enabling the early and accurate diagnosis of health problems, facilitating timely intervention and improving outcomes; by replacing, repairing and sustaining failing body functions; by accelerating recovery and keeping people healthy, modern medical technologies support people in living full and active lives; by allowing remote monitoring of patient's condition with telemedicine and connected devices
support HEALTHCARE PROFESSIONALS, by helping them making optimised clinical decisions, reducing patient recovery time & demand and allowing them to focus on critical tasks
improve HEALTHCARE SYSTEMS AND SOCIETY, by helping citizens to stay socially and economically active.
Each year, the #MedTechWeek is organised by MedTech Europe, the European trade association representing the medical technology industries, and a core Partner of the NOBEL Project.