From the 3rd to the 7th of June 2019, 120+ events in 18 European countries took place during the MedTech Week. It is a meeting place bringing together Health Technologies professionals to foster innovation for a healthier tomorrow and to inform the public about the ongoing HealthTech revolution.
Multi-disciplinary HealthTech approaches will trigger a medical revolution
Nanotechnologies, photonics, robotics, advanced materials and digital sciences all produce astonishing innovations that will bring forth new solutions for patients. NOBEL is acting to make work together people from these domains, from academia to the clinic, in all Europe. We do think that new smart medical devices will deeply impact healthcare by providing more personalised, less invasive, safer and much more efficient approaches for patients. A wide set of medical breakthroughs is coming, from hardware to software.
European Technological Platforms with applications in healthcare meet again during MedTech Week 2019 to continue common projects.
Five European Technological Platforms (ETPs) representatives are brought together again today, on the 4th June in Paris during MedTech Week, to shape together the future impact of technologies on healthcare. These structures represent the European communities of nanomedicine (ETPN), photonics (Photonics21), smart systems (EPoSS), advanced materials (EU-MAT) and biomaterials (ESB). Strengthening a larger HealthTech community in Europe is fully in line with MedTech Week and NOBEL's objective to bring forth the healthcare revolution for patients.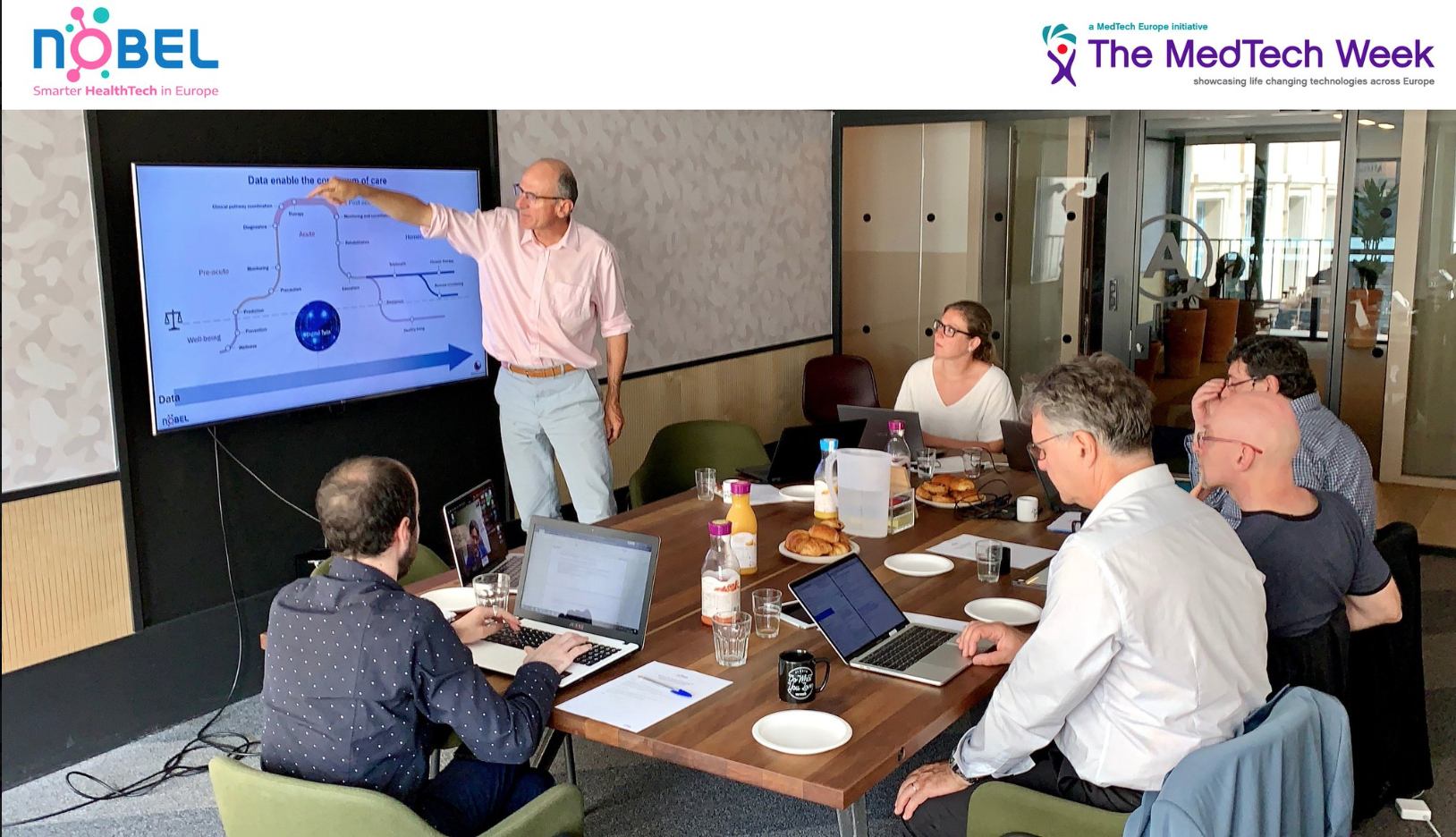 From right to left: Alexandre Superville (NOBEL), Patrick Boisseau (ETPN -NOBEL), Kathleen Spring (NOBEL), Renzo Dalmolin (EPoSS), Thomas Mayerhöfer (Photonics21), Alberto Alberdi (EU-MAT)