Are you a game changer developing a breakthrough healthcare innovation in Europe? Get the recognition & visibility your medical solution deserves by applying to the HealthTech Award before Dec. 10 2020. This competition is organized by the NOBEL Project & its Award Ceremony will be hosted by the MedTech Forum 2021. Dont miss this unique opportunity!
Three categories will be rewarded this year:
Applications are now open on www.healthtech-award.eu to all innovators based in Europe: academia, start-up companies, SMEs, industries, private inventors and to all emerging HealthTech: nanomedicine, advanced materials, photonics, robotics, electronics, digital health, etc.
Get the recognition you deserve!
RECOGNITION: be selected by our international jury representing key stakeholders of the whole value chain of innovative healthcare, and get the recognition & promotion your medical breakthrough deserves!
VISIBILITY: pitch your innovation during our HealthTech Award prize ceremony in plenary session & get free-of-charge exhibition space at the MedTech Forum 2021, on April 20-22, 2021! 
MENTORING: get the custom advice of the world-class industry experts and entrepreneurs from the HealthTech Award and the HealthTech TAB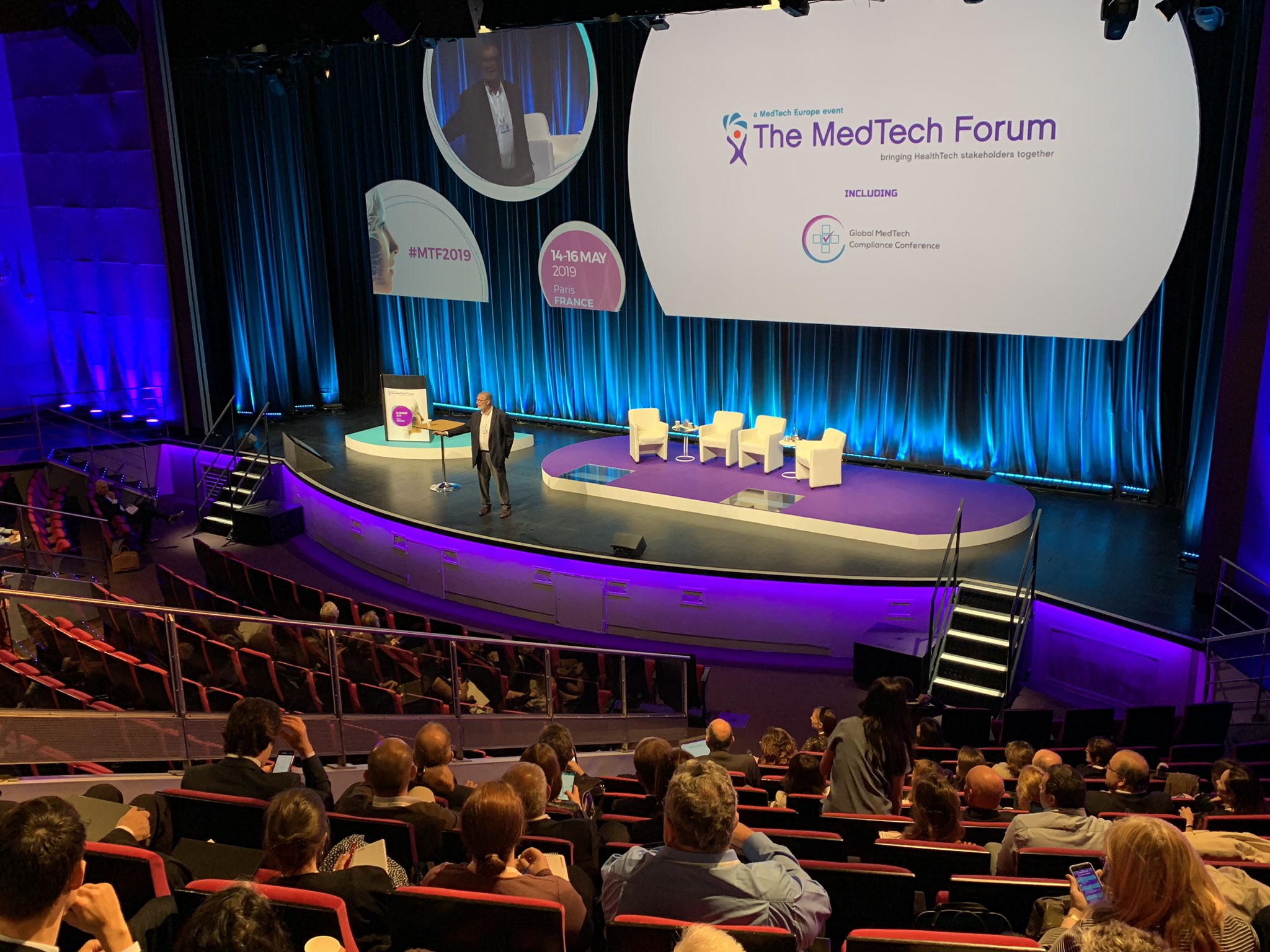 The HealthTech Award 2020 is organised by the NOBEL Project, building an active HealthTech ecosystem in Europe, and hosted by the MedTech Forum 2021, the leading European event of the MedTech industry during which the awardees will be given a great visibility.
About the MedTech Forum 2021
It will be held on April 20-22, 2021. The MedTech Forum is the largest health and medical technology industry conferences in Europe and a key event since 2007. Join industry leaders, leading innovators and investors to discuss the future opportunities in the medical technology sector. It is organized by MedTech Europe.
About the NOBEL Project
From precision engineering to smart connected HealthTech, and from academic research to the clinic, NOBEL is creating an European HealthTech ecosystem, for the convergence of nanomedicine with photonics, robotics, biomaterials, smart systems, digital health and textile. NOBEL has three main missions (i) ECOSYSTEM: building a unique meeting place for all stakeholders from academia to industry, SMEs, clinicians and policy makers (ii) STRATEGY: shaping a common vision for the future of HealthTech in Europe, the Continuum of Integrated Care (iii) SUPPORT TO INNOVATION: accelerating transfer to market of the most useful disruptive medical innovation, through to the HealthTech TAB (Translation Advisory Board), a premium mentoring service offering free-of-charge tailored support to selected innovations by our team of world-class industry experts.
Winning the Nanomed Award (previous version of the HealthTech Award) in 2017 has been a fantastic opportunity to raise awareness about our start-up company, LIF Nanotherapeutics. This year, I feel pleased and look forward very much to rewarding the best of European inventions in emerging medical technologies, as part of the jury of the HealthTech Award 2020!