The Continuum of Care
A vision for the future of healthcare in Europe
The healthcare system of today is still mainly oriented towards responsive acute medical care characterised by extensive diagnostic and therapeutic treatment when the patient has already a disease with symptoms present. The future healthcare system will change its workflow and structure towards a continuum of care integrating a holistic approach of preventive and personalised patient care.
The 5 phases of the future continuum of care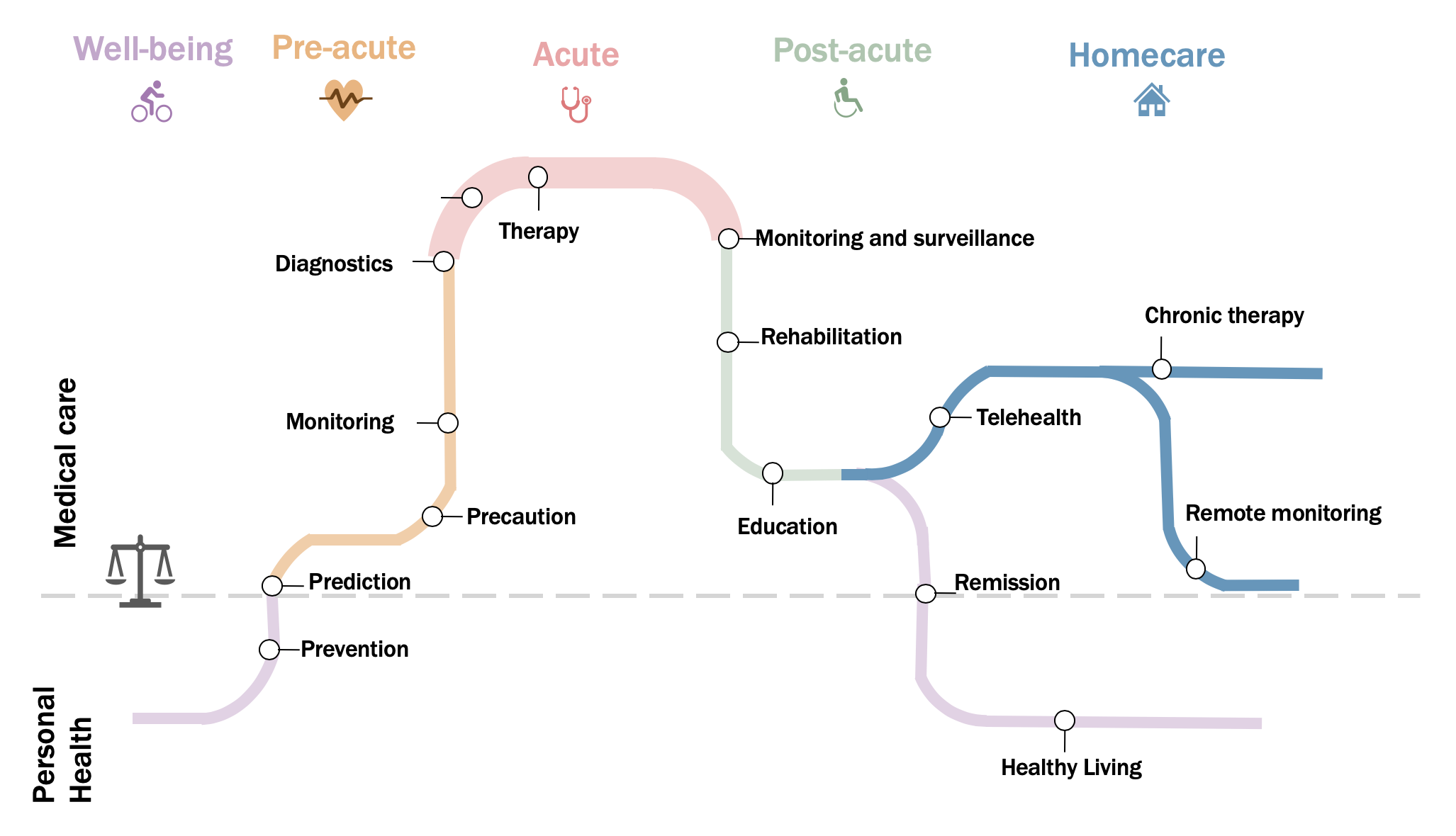 Start-Up or SME?
Evaluate the potential and the likelihood of healthcare product trends and developments that could access the market.
Policymaker?
Anticipate the potential and the risk of emerging technologies and their impact on social, ethical and economic questions
Funding agency?
Prepare for the upcoming changes and the new market of emerging cross-technology healthcare products