HealthTech in Europe
The economic sector of HealthTech is fast-growing in Europe, in terms of market, innovation and job creation
A growing economy in Europe
Domain of patent application
HealthTech companies in Europe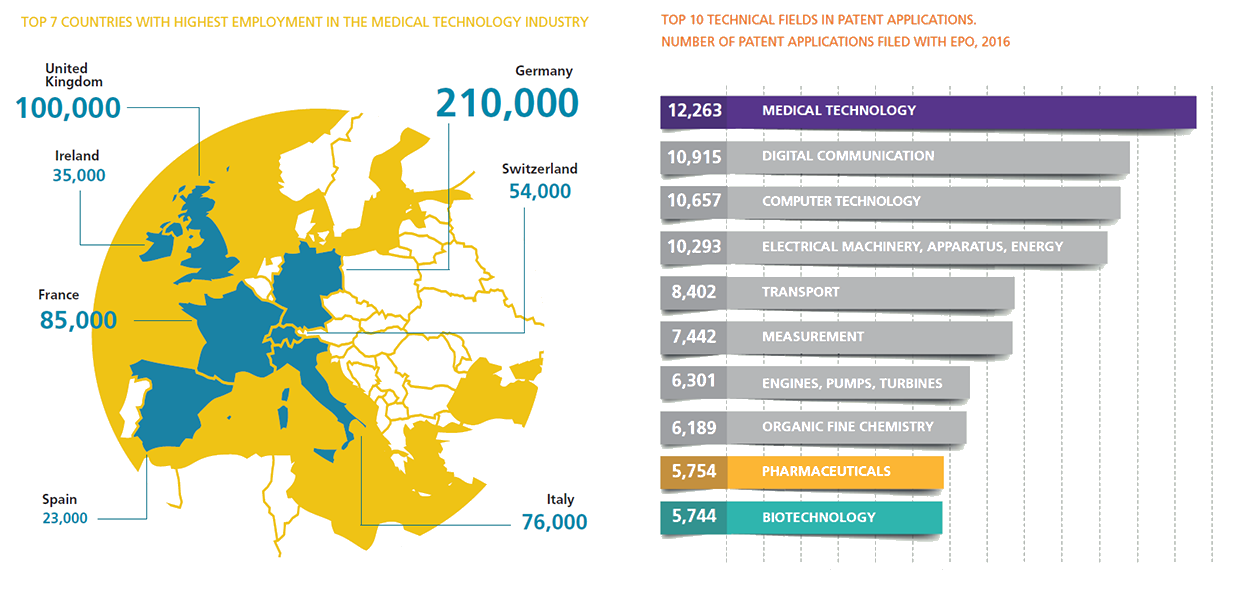 World medical device market by region
based upon manufacturer prices
* all the figures above are for the 2016 year. 
** source: MedTech Europe F&F Report 2018
Key facts:
The European HealthTech market was worth 110 billion € in 2016, representing 29% of the global HealthTech market.
With more than 12,200 patent applications in 2016 in Europe, health technologies are ranked sector #1 on this indicator, before pharmaceuticals and biotechnology (5,700 patent applications per year for each). There is a constant flow of innovation thanks to a high level of research and development within the industry and a close co-operation with clinicians and patients. Medicals devices' average life-cycle is only of 18-24 months before an improved product becomes available.
The European health technology industry was employing more than 675,000 people in 2016. It is then an important player in European economy. In comparison, the European pharmaceutical industry employs around 740,000 people.
There are around 27,000 HealthTech companies in Europe, 95% of them being SMEs.