Smarter technologies to beat cancer

Simultaneous open events, all around Europe
Emerging smart health technologies including biotechnologies, nanotechnologies, robotics, photonics, advanced materials and digital health, are currently revolutionising the way we fight against cancer. Indeed, this disease remains a worldwide scourge. Cancer is a leading cause of mortality and morbidity, with huge unmet medical needs, still being fatal in almost half of diagnosed cases[1].
Participating to the HealthTech World Cancer Day on February 3rd 2020, organized back to back to the World Cancer Day, is a unique chance to learn from the best experts of the domain in your country. Join us and discover the latest breakthroughs in the way cancer patients can be diagnosed, cured and monitored today thanks to unique contribution of technology.
Simultaneously in five European cities, talented researchers from academia, entrepreneurs and clinicians will introduce their most recent solutions to prevent & cure cancer.
Indeed, great recent progresses in emerging MedTech enable the development of smart devices impacting every step of the journey of patient fighting against cancer:
they allow a much earlier, more precise and less invasive diagnosis & disease monitoring. Notably, Artificial Intelligence programmes help the early detection of tumours thanks to automated image analysis, enabled by deep learning techniques.
they create more efficient & less toxic therapies. Personalised medicine consists in adapting treatment to each individual patient, thanks notably to medical data collection and treatment. New tacks for therapy are also emerging: boosting the existing immune response, or increasing the efficiency / decreasing the toxicity of existing treatments, like radiotherapy.
they accelerate the rehabilitation of cured patients. For instance, mammal reconstruction after breast cancer surgery is much more accessible thanks to bio-absorbable implants designed with new advanced biomaterials and 3-D printing.
This is only a shortlist of the diversity of examples described in the events. Meet and share with the experts, discover the HealthTech revolution happening in oncology in Europe !
Contact us:
contact@hwcd.eu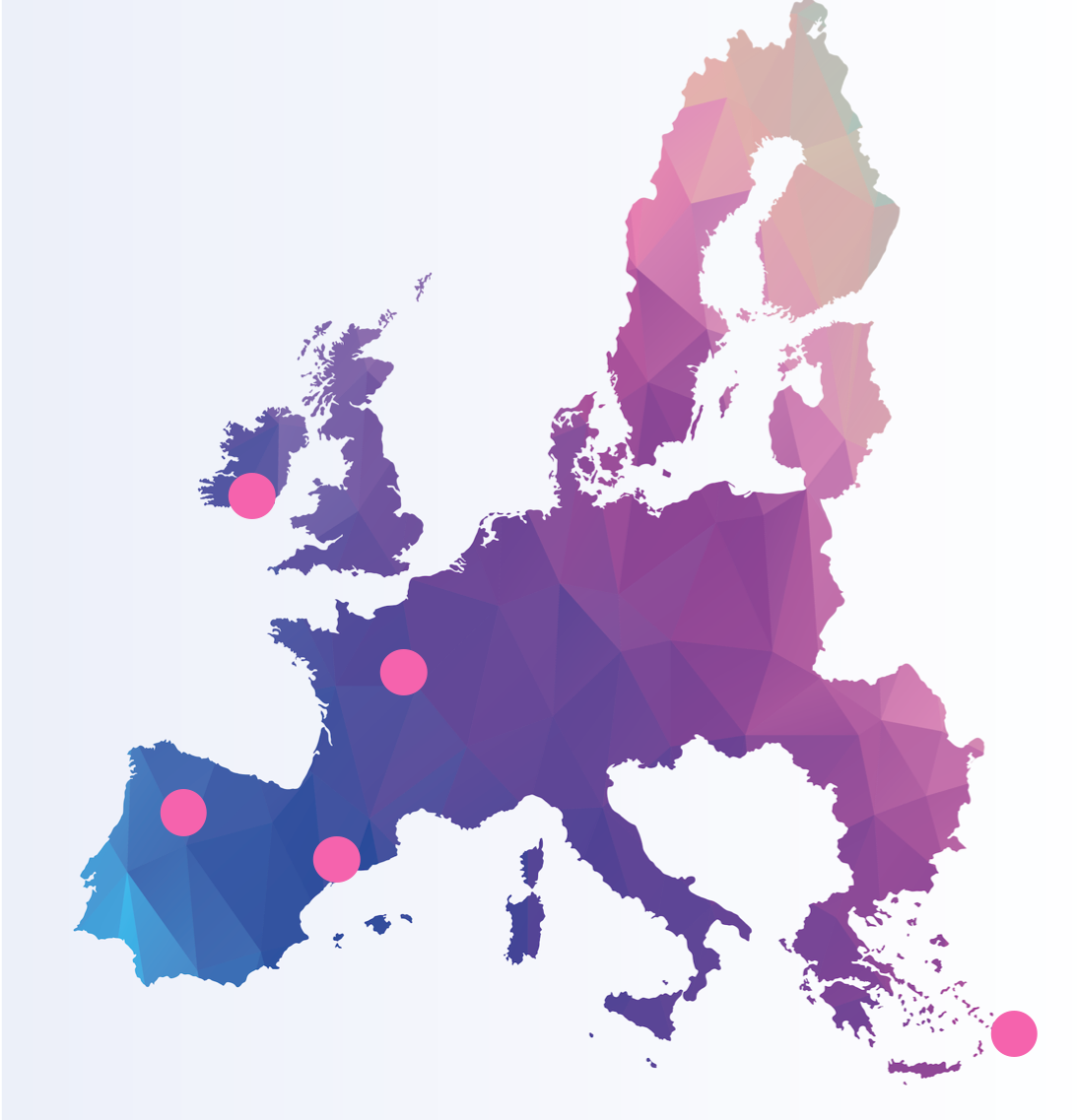 HealthTech World Cancer Day 2020 map:

Villejuif (France), Cork (Ireland), Tel-Aviv Yafo (Israel), Braga (Portugal) and Barcelona (Spain).
[1] Globocan 2018 – Population Fact sheet. Available from: http://gco.iarc.fr/today/fact-sheets-cancers