MedTech Europe, the European trade association for the medical technology industry, which is a core Partner of the NOBEL project,  has just released a reflection paper on "Innovation in Medical Technologies", together with NLC, the European HealthTech Venture Builder. It is outlining how Europe can provide a more attractive landscape for Research & Innovation (R&I) in healthcare, by providing extensive data on European HealthTech R&I and by offering specific recommendations for improvement of the situation, notably regarding Horizon Europe, the next framework program. Make it yours!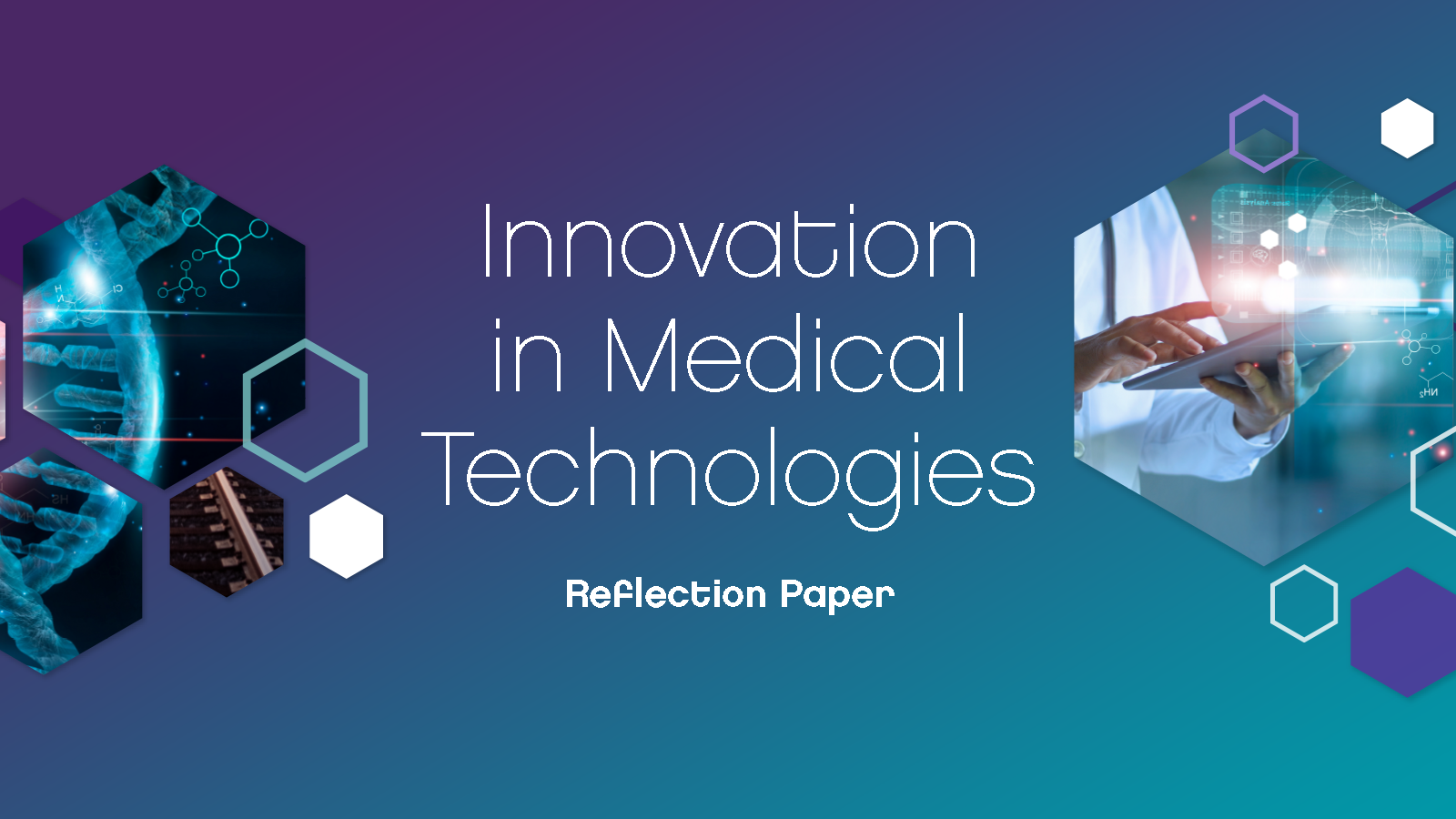 Bring diverse stakeholders and wide expertise together
Build on EU advantages: data safety and protection standards & universal healthcare
Invest in innovation through Public-Provate Partnerships (PPP) and EU large funding intiatives
Establish a more coordinated approach for EU regional innovation systems
Altogether, it offers a unique view on the HealthTech innovation pathway in Europe, explaining the role of every player in the journey. It starts by detailing the European medical technology landscape and its capacity for innovation, compares ecosystems in Europe & the US, then describes the future opportunities for Europe R&I, and finally provides recommendations on how to make the best of them by taking advantage of Europe's uniqueness.
A first of its kind, the paper provides an overview of the current state of healthcare research and innovation in Europe. Through this work, we also want to highlight the opportunities for the medical technology industry, like public-private partnerships and the digital transformation, to bring innovative products and solutions to patients and healthcare systems.
Fostering innovation is crucial to create and maintain a sustainable healthcare system for everyone. Inventions happen everywhere, but by further improving the innovative landscape Europe can translate this innovation into actual impact. Enabling collaboration across countries and creating more funding opportunities for early-stage start-ups are examples of that. We are glad that, through this paper, we can emphasize the perspective of European SMEs and start-ups.
MedTech Europe is the European trade association for the medical technology industry including diagnostics, medical devices and digital health. Their members are national, European and multinational companies as well as a network of national medical technology associations who research, develop, manufacture, distribute and supply health-related technologies, services and solutions.
NLC – the European Healthtech Venture Builder – advances health by building ventures. The gap between the early-stage nature of many healthtech ventures and the stage corporates can add value and are willing to be involved, is rapidly increasing. Therefore, many promising healthtech inventions never reach the patient. NLC bridges this gap by transforming promising healthtech inventions into new products. Following its unique 'entrepreneurship at scale' approach, NLC scouts the best early-stage technologies at renowned knowledge institutions and leading corporates and sets up ventures to transform these promising technologies into products. These ventures are actively supported. Once the technologies are de-risked, the venture is transferred to a corporate partner who can accelerate growth and distribute the technologies to patients all around the globe.
Creating a HealthTech ecosystem in Europe
The NOBEL Project has created a unique European HealthTech ecosystem in Europe. It gathers all kind of stakeholders from academia to industry, and key technologies that have an application in healthcare among which: nanomedicine, robotics, smart systems, photonics, advanced materials, digital health. Indeed the NOBEL project is fully aligned with MedTech Europe's reflection paper. Accordingly, we are currently building a large partnership in HealthTech with 8 European Technology Organisations (ETOs), regrouping the largest and most diverse group of health technology providers community ever in Europe. Stay tuned!